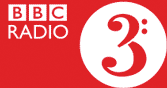 Listen to BBC Radio 3's In Tune program on 24 January 2018 at 17:00h as Anna Bonitatibus with Vincenzo Scalera, Serena Farnocchia, Paul Nilon, Rocco Cavalluzzi, Margaret Campbell, will present the two concerts at Wigmore Hall dedicated to Lirica Italiana.
Performances on the 25th and 27th of January 2018.
Visit BBC Radio 3 Webite for Details.